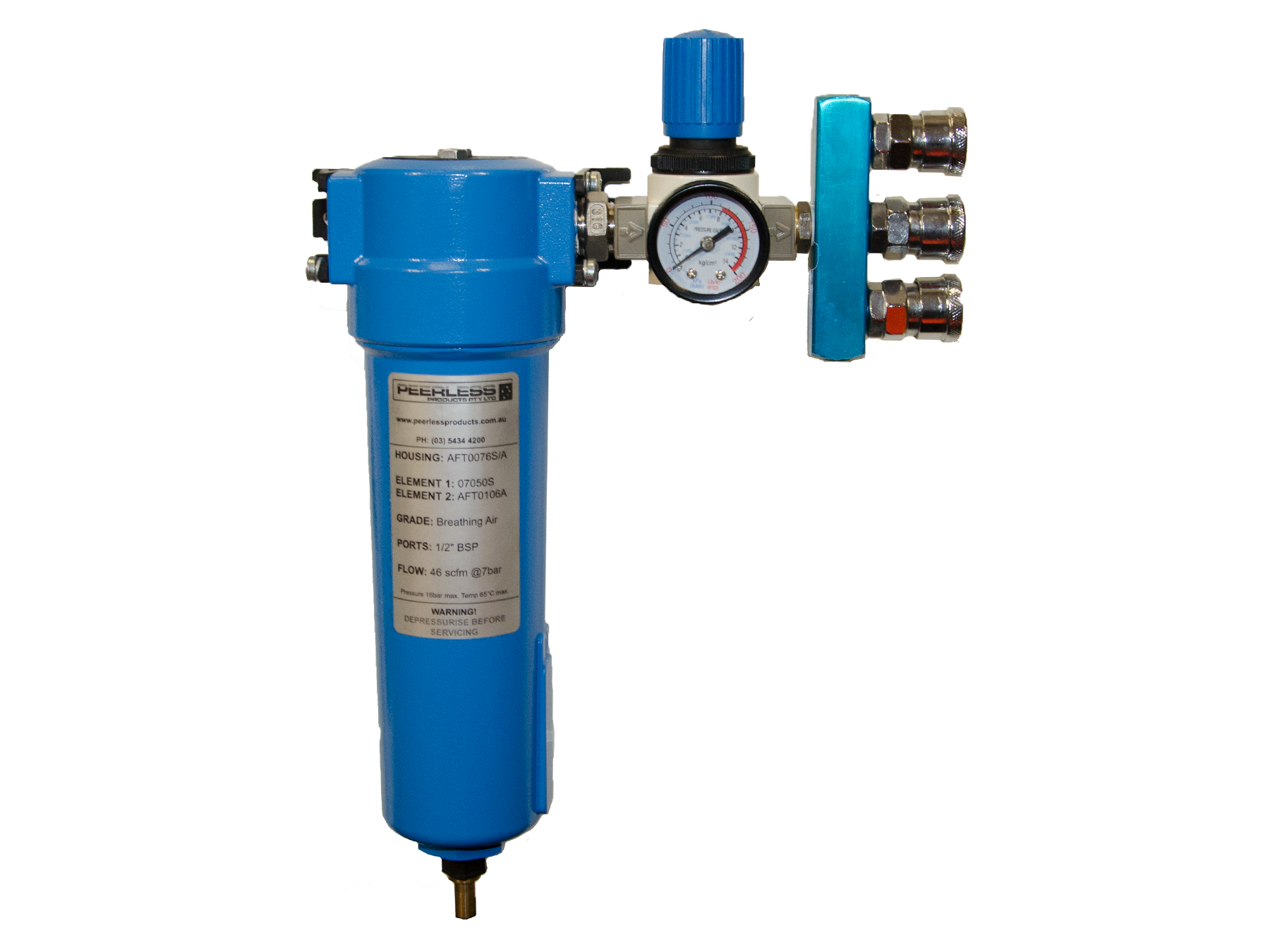 00418 Breathable Filtration System with 0.01μ Filter Element and Activated Carbon
Dealer price
Retail
Retail
Tax included.
Product description
Technical Specifications
Spare parts
To determine what size oil separator is required you will need to know the flow rate of your air compressor. All inline oil separators meet and comply with ISO 8573-1 (International standard) specifying compressed air quality classes). The filters are also fitted with moisture float valves for automatic moisture release.
This unit is available in portable or wall mountable options, this filtration system exceeds the requirements of the AS/NZS1715 with regards to the particle removal and oil carryover.
This system is used in the following applications:
Beverage industry (Beer lines/fluid lines)
Breathing apparatus equipment
Spray painting industry
Automotive industry
Diving industry
There are many industries that this can be used for.
WARNING – DOES NOT REMOVE CO OR CO2 FROM THE AIR STREAM.
*POSTE0078 element should be changed every 12 months, 2000 hours or at stated pressure drop, which ever comes first.
** Activated carbon must be changed at least every six months or if oil odor is noticed.
CODE
PIPE SIZE
FLOWRATE
OPERATING TEMP
REPLACEMENT ELEMENT
(BSP)
NM/3/H
SCFM
LPM
MIN
MAX
0.01 MICRON
ACTIVATED CARBON
00418
1/2"
78
46
1300
1.5
45

POSTE0078

00418-1*
Dealer price
Retail
Retail
---
Dealer price
Retail
Retail
---
 Reliable Protection
With up to 5 years warranty for eligible products.
 Proudly Australian
Manufactured and tested in Bendigo, Victoria.
 Unmatched quality
Compressors that are built to last with our expertise.
 Dedicated support
Easy access to our team of technical support experts.