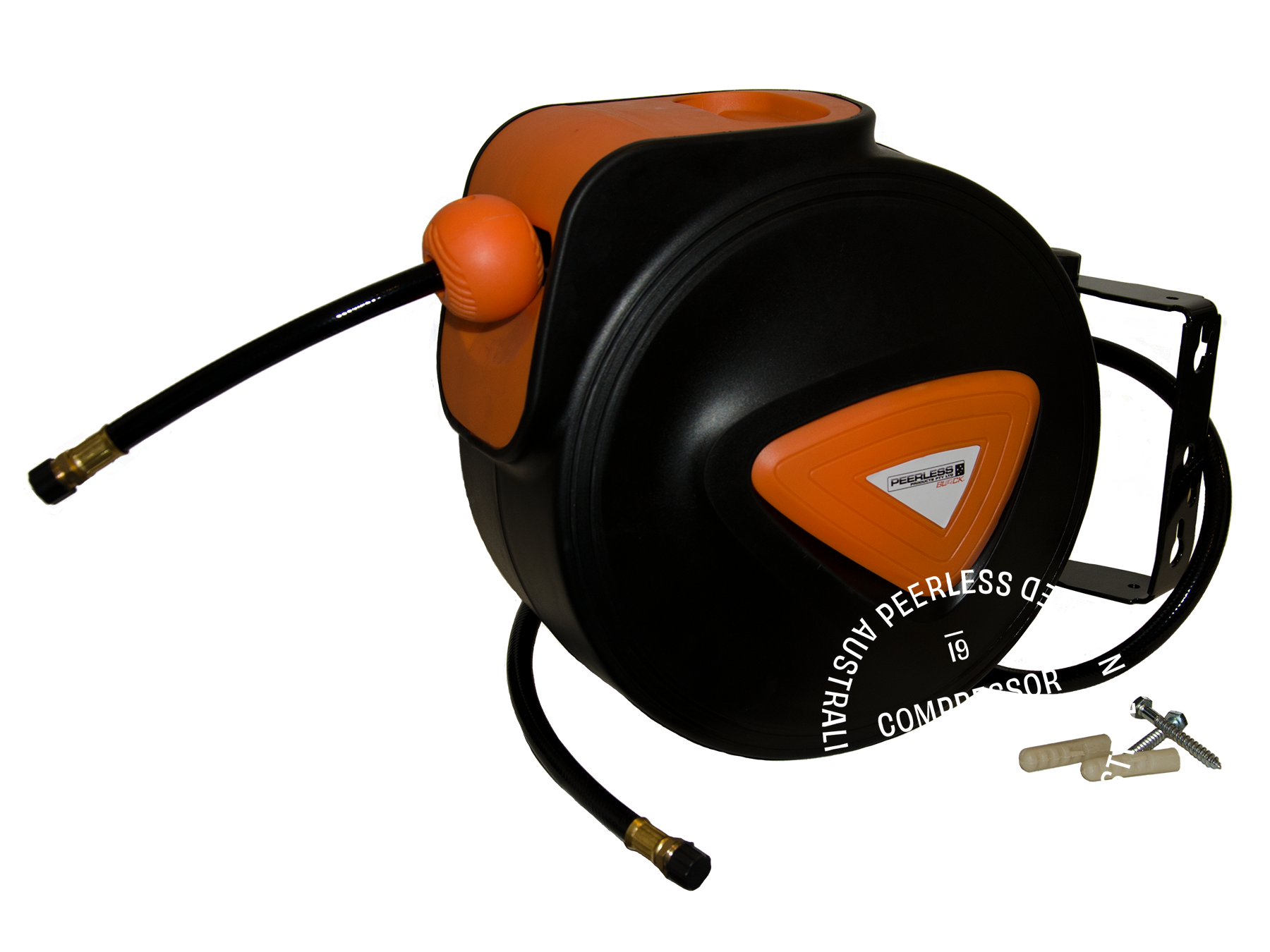 10M Retractable Air Hose Reel with Air Hose: PP Case
Dealer price
Retail
Retail
Tax included.
Product description
Technical Specifications
Spare parts
Full PP case with metal mounting bracket, 1m locking system making it easy for extraction and retraction. This really compact design makes it the suitable retractable hose reel for small or compact areas to mount.
Compact design

8MM Hose diameter

Perfect for small workshop - DIY use

1M Click locking system

180° pivot metal wall  bracket

High quality PVC air hose

1/4" BSP fittings
CODE
STYLE
LENGTH
HOSE
DIAMETER
THREAD BSP
DIMENSION
(L x W x H)
00425
PP CASE
10M
PVC
8MM
1/4"
280 x 160 x 280MM
 Reliable Protection
With up to 5 years warranty for eligible products.
 Proudly Australian
Manufactured and tested in Bendigo, Victoria.
 Unmatched quality
Compressors that are built to last with our expertise.
 Dedicated support
Easy access to our team of technical support experts.