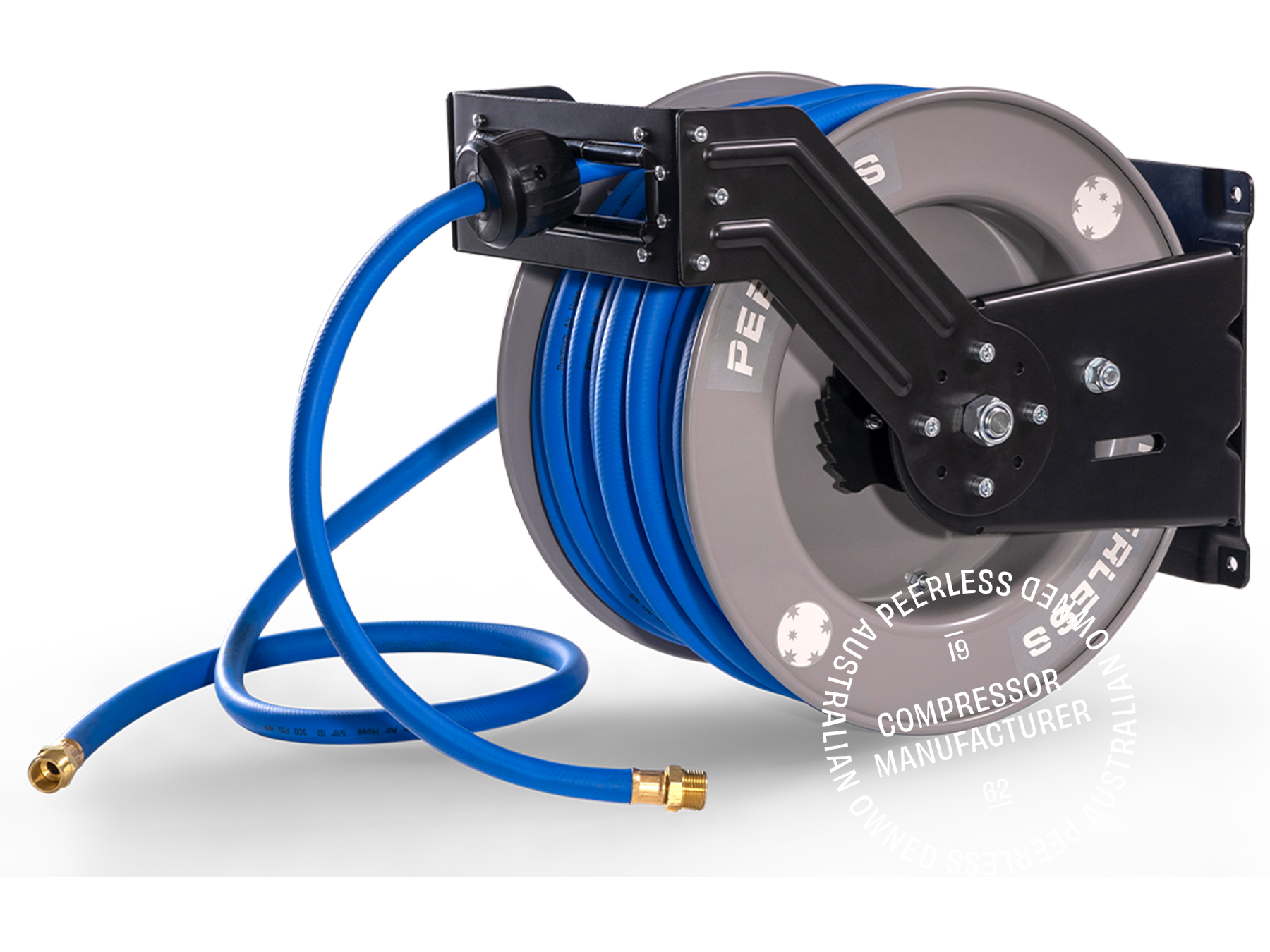 25M x 1/2" Retractable Air Hose Reel with Air Hose: Metal Case
Dealer price
Retail
Retail
Tax included.
Product description
Technical Specifications
Spare parts
Peerless' industrial metal retractable air hose reels have been upgraded to a new super heavy duty design. The mounting bracket has been thickened right through to the retracting spring making it tough and durable.
A comment we always get, I want to mount it on my service truck and I'm sick of the plastic ones breaking the mount. Well, we have the hose reel!
These hose reels are perfect for service vehicles, factories and workshops. Built with solid steel construction and powder coated housing they are robust and durable. The air hose in PVC coated in an rubber exterior to provide an ultra flexible, UV resistant and anti crack hose. If anything does happen to the hose you can also just retract it all the way out and fit another - this isn't a throw away item!
A wide range of different lengths and dieters of hoses to suit your needs are available.  
Code
Style
Length
Hose
Diameter
(Internal)
Thread BSP
Burst Pressure
Dimension
(L x W x H)
00549
Metal Housing
25M
Rubber coated PVC
13MM / 1/2"
1/2"
900PSI
460 x 360 x 600MM
 Reliable Protection
With up to 5 years warranty for eligible products.
 Proudly Australian
Manufactured and tested in Bendigo, Victoria.
 Unmatched quality
Compressors that are built to last with our expertise.
 Dedicated support
Easy access to our team of technical support experts.