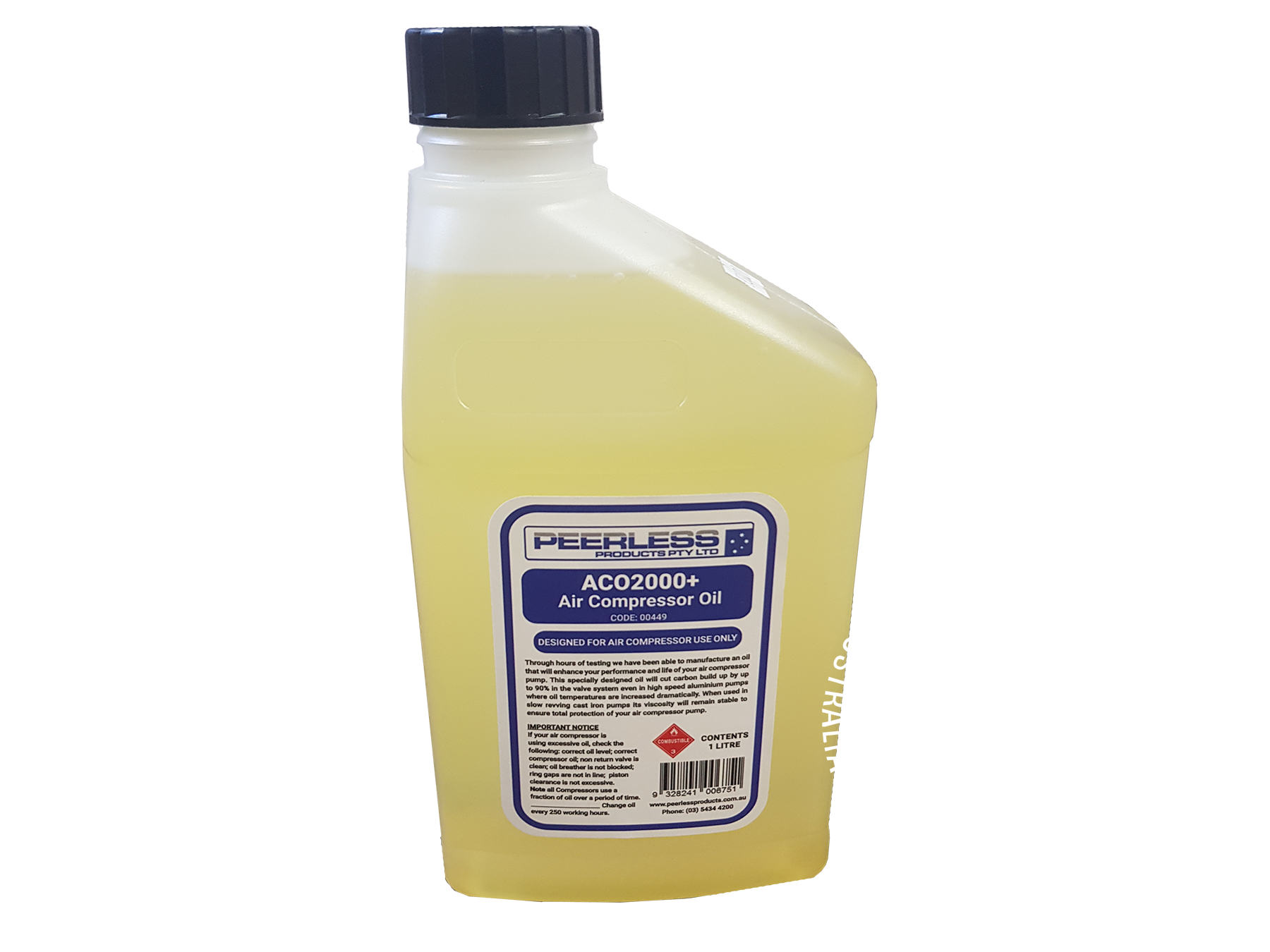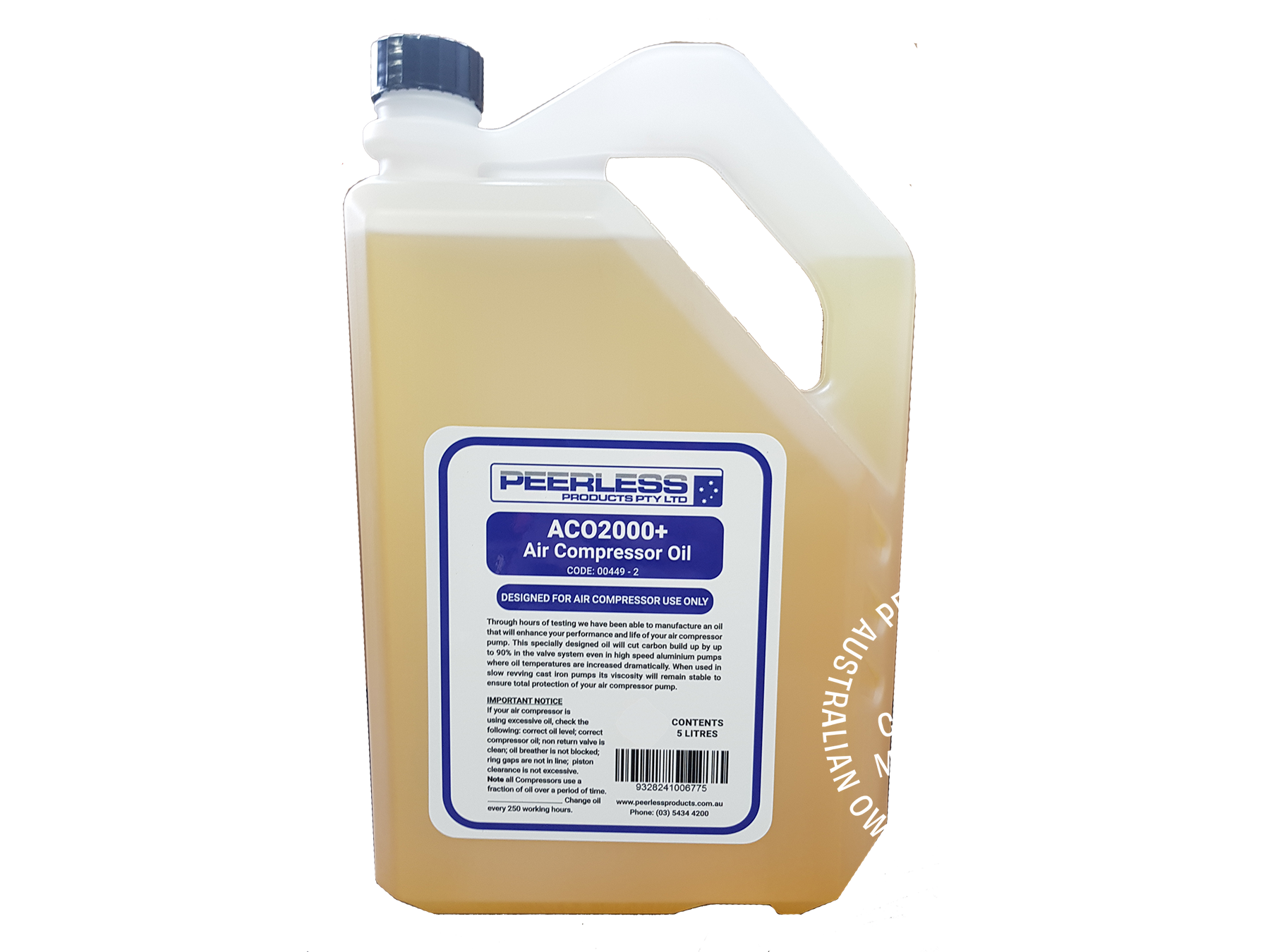 ACO2000+ Semi Synthetic Compressor Oil 1L/5L: ISO 100 - for Piston Air Compressor
Dealer price
Retail
Retail
Tax included.
Product description
Technical Specifications
Spare parts
Routinely servicing your single phase, three phase, petrol or diesel air compressor will keep it perfect working order. This will greatly increase the life span of your air compressor pump.
We have a range of Peerless service kits also available that are easy to use and service your air compressor pump. However if you don't want to service your compressor yourself, Peerless are proud to boast of an expansive network of authorised service agents. All Peerless service agents are fully trained to repair and service your air compressor, contact us today for your local service agent on 03 5434 4200.
 Reliable Protection
With up to 5 years warranty for eligible products.
 Proudly Australian
Manufactured and tested in Bendigo, Victoria.
 Unmatched quality
Compressors that are built to last with our expertise.
 Dedicated support
Easy access to our team of technical support experts.