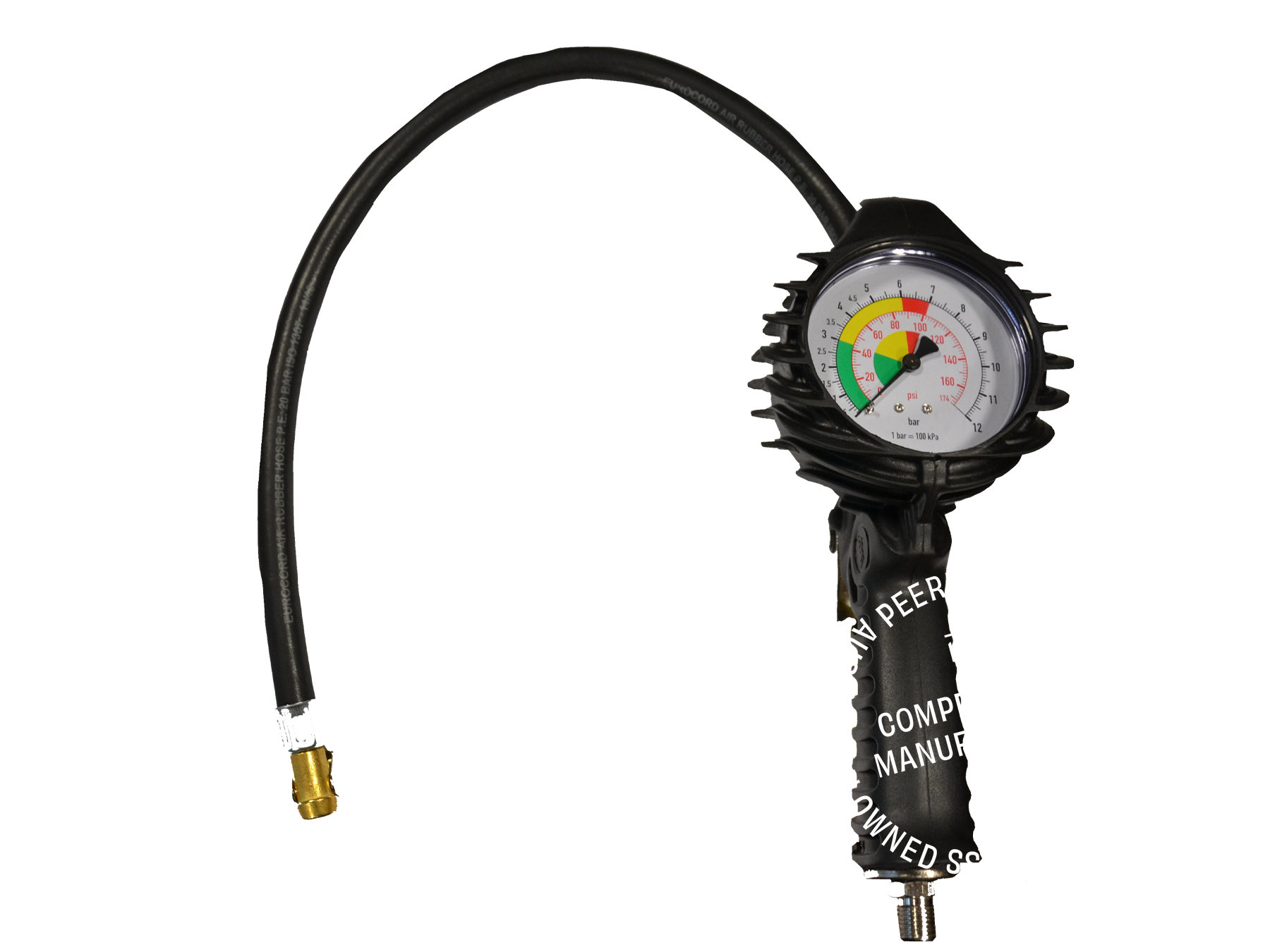 Analogue Tyre Inflation Gun
Dealer price
Retail
Retail
Tax included.
Product description
Technical Specifications
Spare parts
One of the most efficient tyre inflation guns on the Australian market, accurate to 0.01PSI. Manufactured by one of the leading brand names in Italy, this tyre inflator has a fantastic feel to it when operating. The rubber coating makes it ergonomically friendly to use along with the extra length of hose to connect onto your tyre, you're not on your knees or bending over straining to inflate. The 80mm gauge makes this easy use and operate, reading all the way to 170PSI. Being nickel plated throughout makes this one tough inflator, along with a drain plug under the gauge so you can drain any moisture if you're inflating any ballast tyres. Inflate or deflate, this has been a well thought out design, even with the rubber coating to assist with the protection of the inflator from taking any damage if accidently dropped to assist in keeping the calibration.
When investing in quality products, you want the performance, you want the confidence, you want it to last!. This is your next tyre inflator of choice.
Features
Nickel plated aluminum body

Oil resistant rubber casing
80MM Diameter gauge (0-12BAR / 0-170PSI)
Protected against pressure fluctuation 
Two position inflate / deflate lever
25/W Clip-on connector
500MM Rubber hose
Made in Italy
 Reliable Protection
With up to 5 years warranty for eligible products.
 Proudly Australian
Manufactured and tested in Bendigo, Victoria.
 Unmatched quality
Compressors that are built to last with our expertise.
 Dedicated support
Easy access to our team of technical support experts.