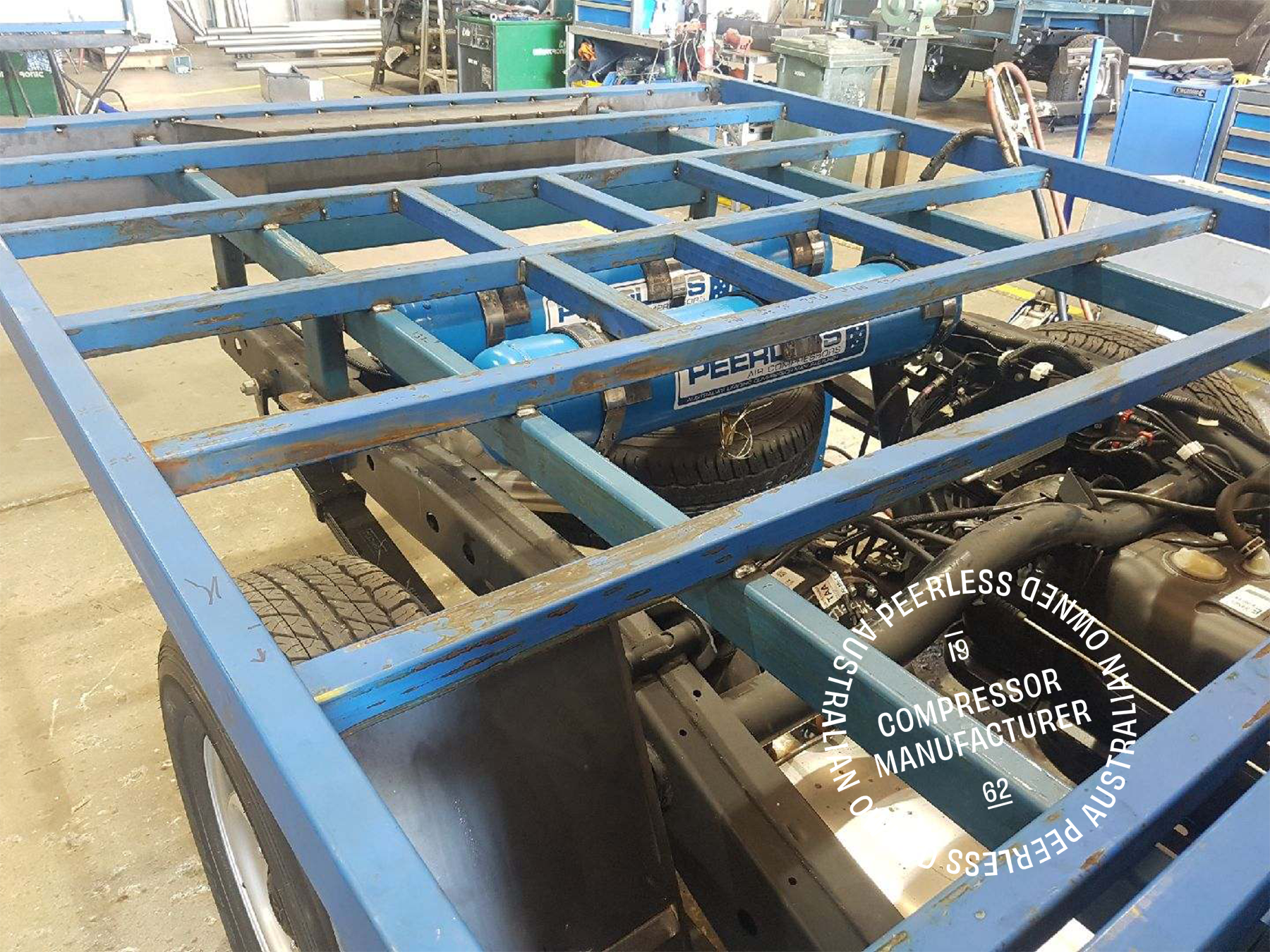 Peerless Air Receiver Tank
Auxiliary Air Receiver Tank
Dealer price
Retail
Retail
Tax included.
Product description
Technical Specifications
Spare parts
Image shown is 11L air receiver painted and fitted with mounting brackets. Tanks come standard as bare metal with no brackets.
These can be fitted out however you require, giving a fully customisable experience to setting up your workshop, factory or service vehicle.
Contact us for customisation.
 Reliable Protection
With up to 5 years warranty for eligible products.
 Proudly Australian
Manufactured and tested in Bendigo, Victoria.
 Unmatched quality
Compressors that are built to last with our expertise.
 Dedicated support
Easy access to our team of technical support experts.