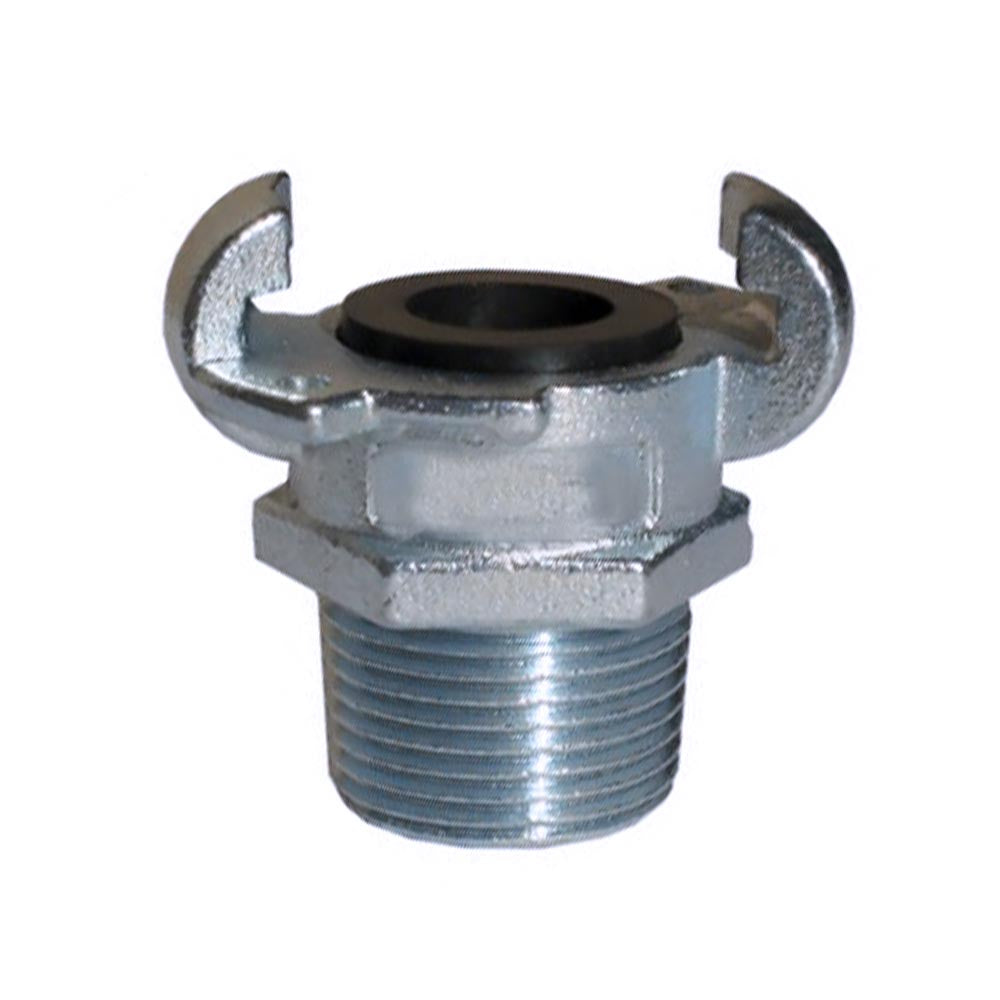 Claw coupling type A male fitting with safety pin
Dealer price
Retail
Retail
Tax included.
Product description
Technical Specifications
Spare parts
Claw Coupling Type A
Claw Couplings provide effective, secure, and efficient connections for a variety of hose and nominal bore sizes. Including a safety pin is advisable to ensure the coupling does not twist off. While these couplings are typically utilized for transporting air or water, they are not to be used with steam.
Manufactured in accordance with AS 2660-1991 and AS 2554-1982, this reliable quick connect coupling is ideal for transferring water and air under pressure. It features an internal claw distance of 42mm (varying for each DN) and an external claw distance of 63mm. It is equipped with a standard Natural Rubber seal and is not suitable for use with steam. This coupling can handle Working pressures of up to 500PSI and is temperature rated from -29 to 71°C.
Note: It is incompatible with Express, Geka couplings and other compressed air claw fittings (Type B, type S).
Code
Thread
Claw distance
internal (mm)
Claw distance
external (mm)
Thead type
Material
CL12M
1/2"
42mm
63mm
BSPT
Steel
CL34M
3/4"
42mm
63mm
BSPT
Steel
CL1M
1"
42mm
63mm
BSPT
Steel
 Reliable Protection
With up to 5 years warranty for eligible products.
 Proudly Australian
Manufactured and tested in Bendigo, Victoria.
 Unmatched quality
Compressors that are built to last with our expertise.
 Dedicated support
Easy access to our team of technical support experts.