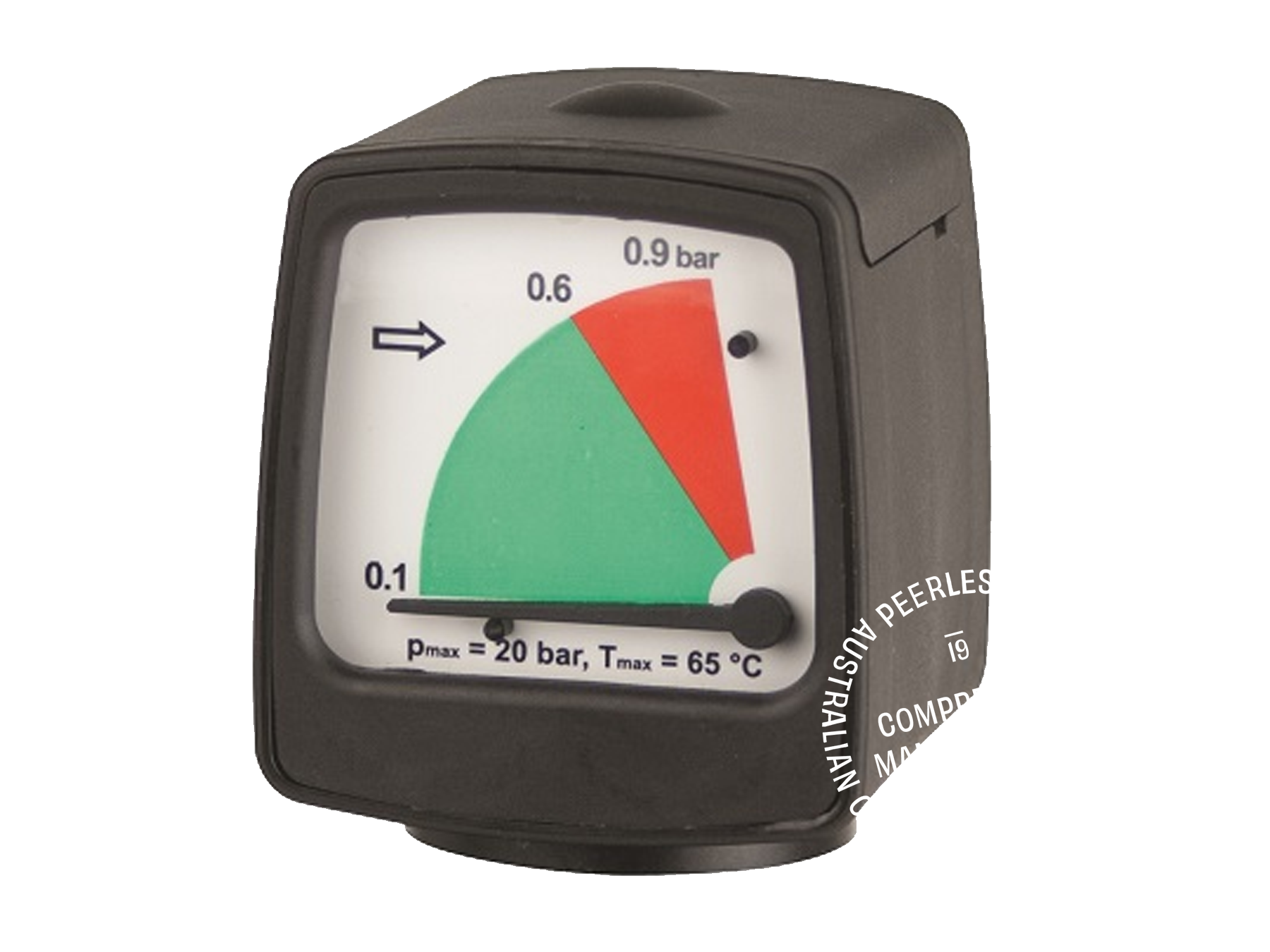 FIL-INDICATOR Filter Element Indicator Guage - for PREF, POSTF, OSEPF Filter
Dealer price
Retail
Retail
Tax included.
Product description
Technical Specifications
Spare parts
When purchasing any inline filtration we recommend to also purchase the filter indicator gauge which can be fitted. This will remove any guess work regarding the life span of your filter element and can save you from potentially expensive problems in the future.
 Reliable Protection
With up to 5 years warranty for eligible products.
 Proudly Australian
Manufactured and tested in Bendigo, Victoria.
 Unmatched quality
Compressors that are built to last with our expertise.
 Dedicated support
Easy access to our team of technical support experts.