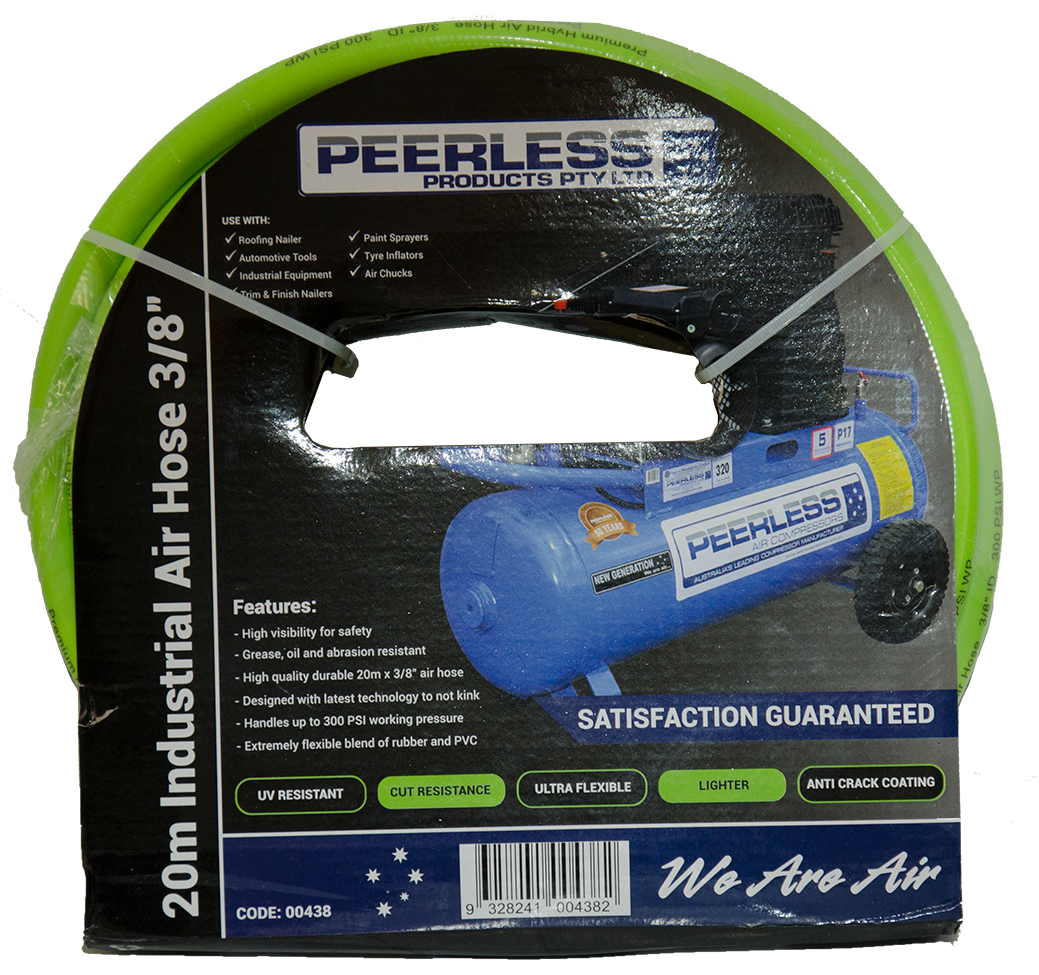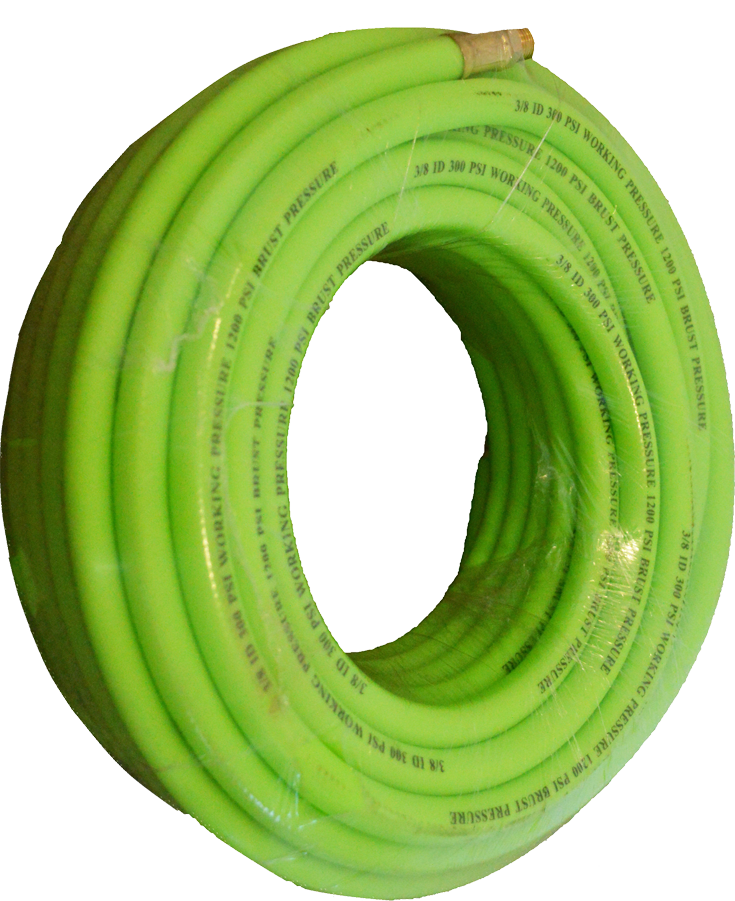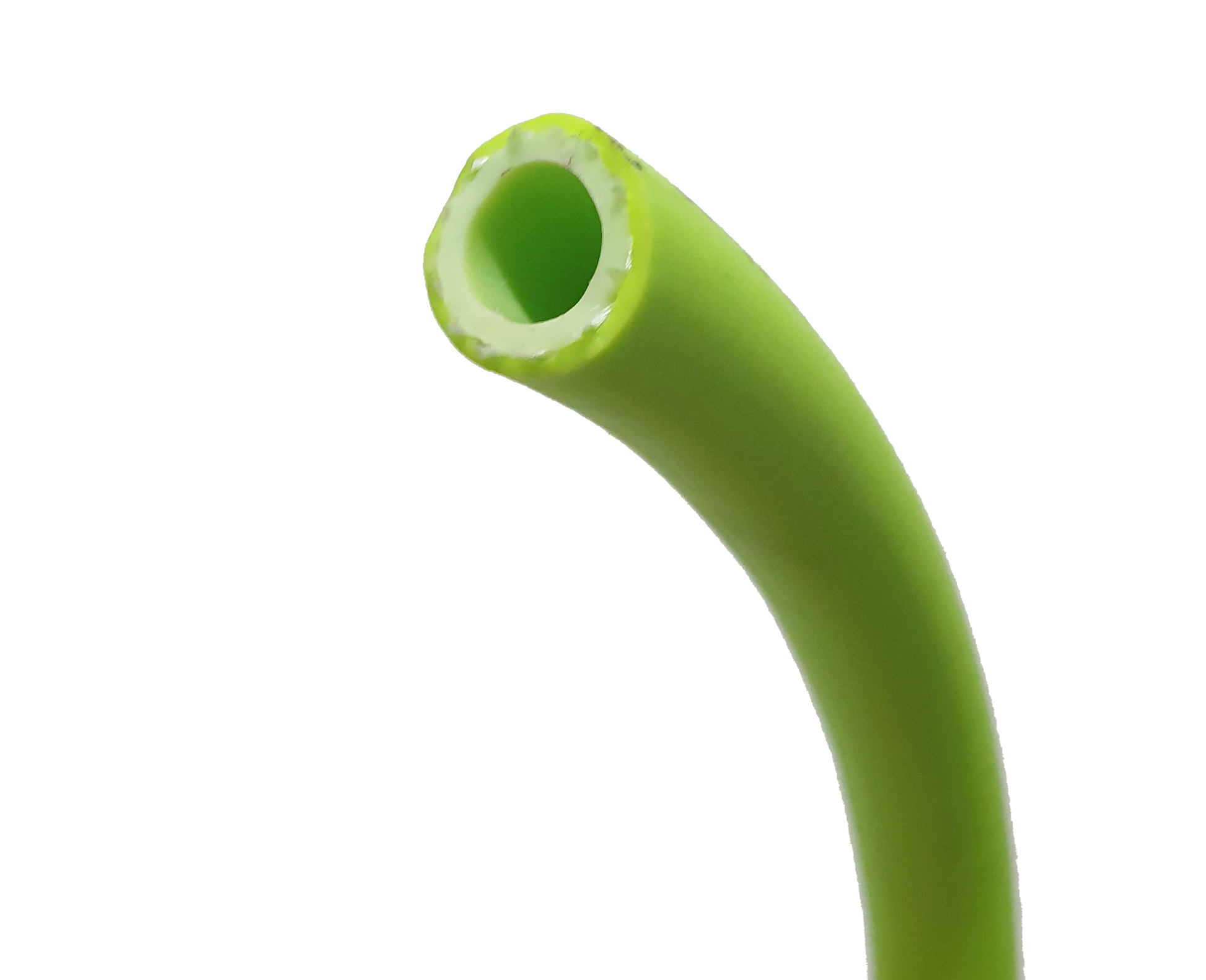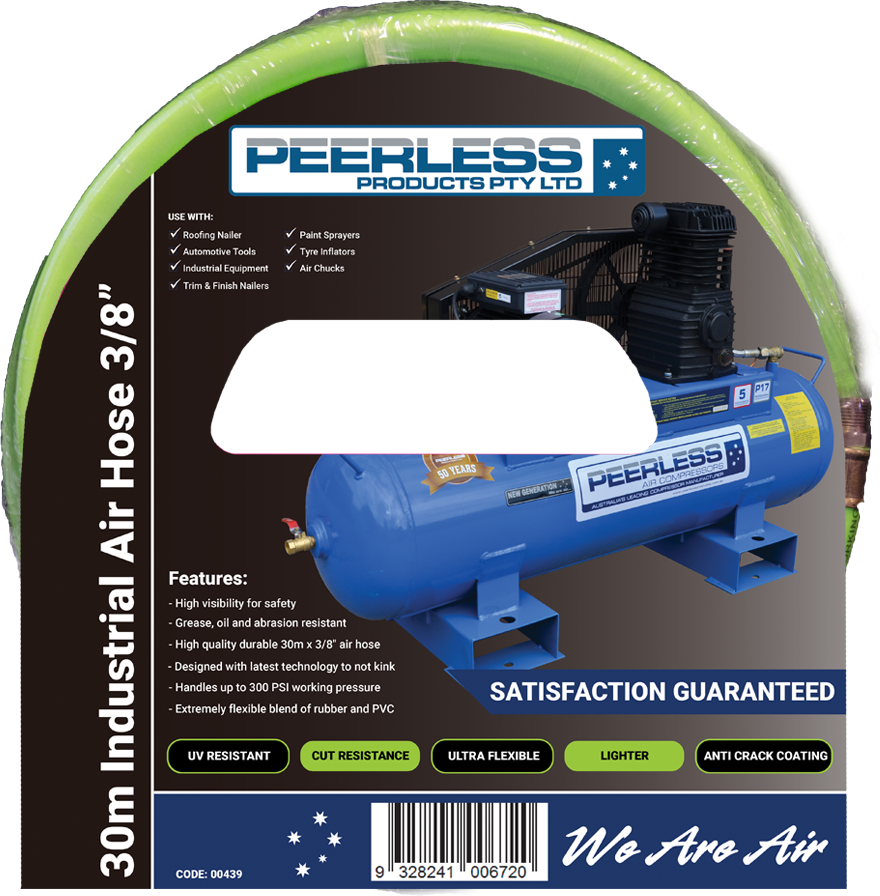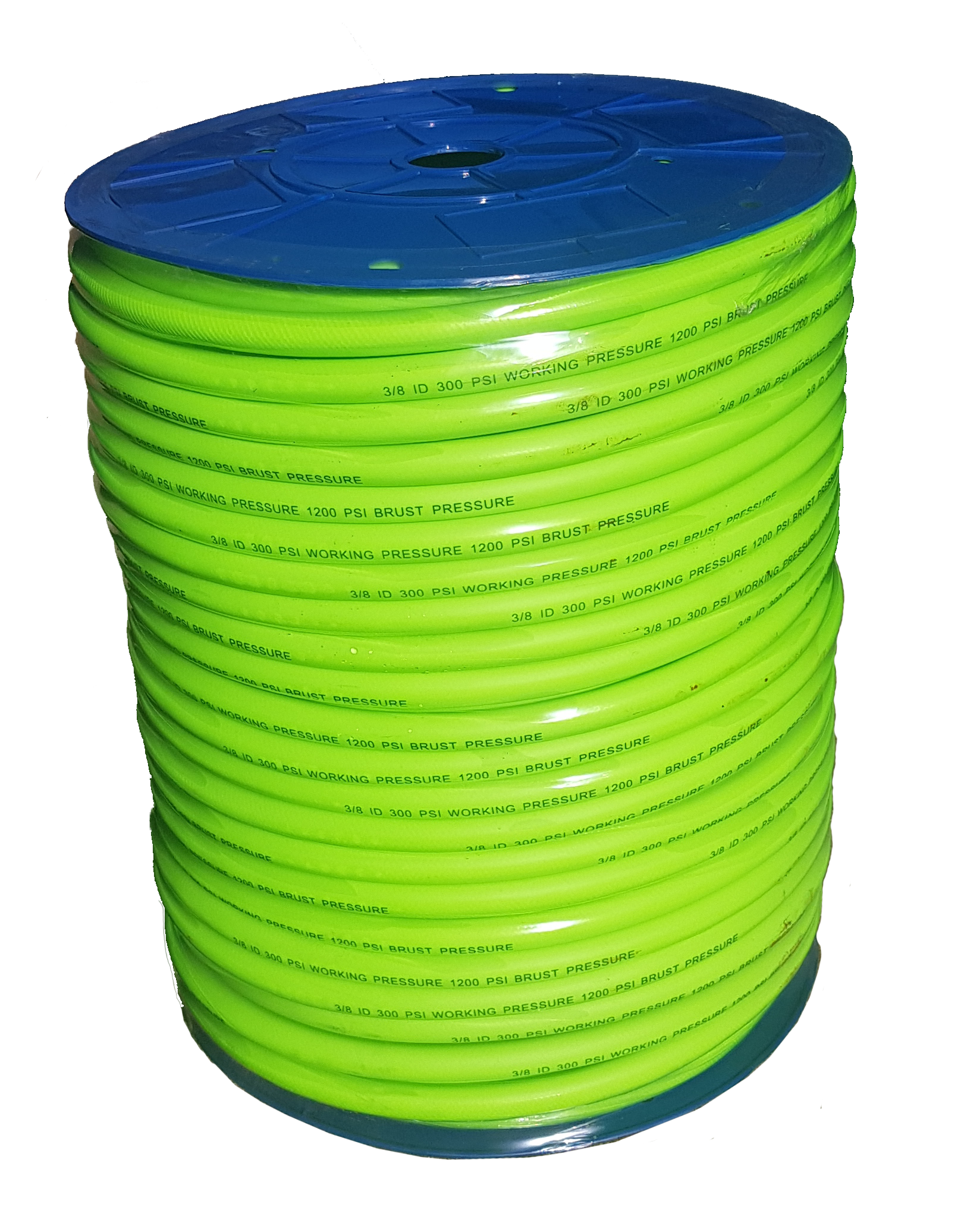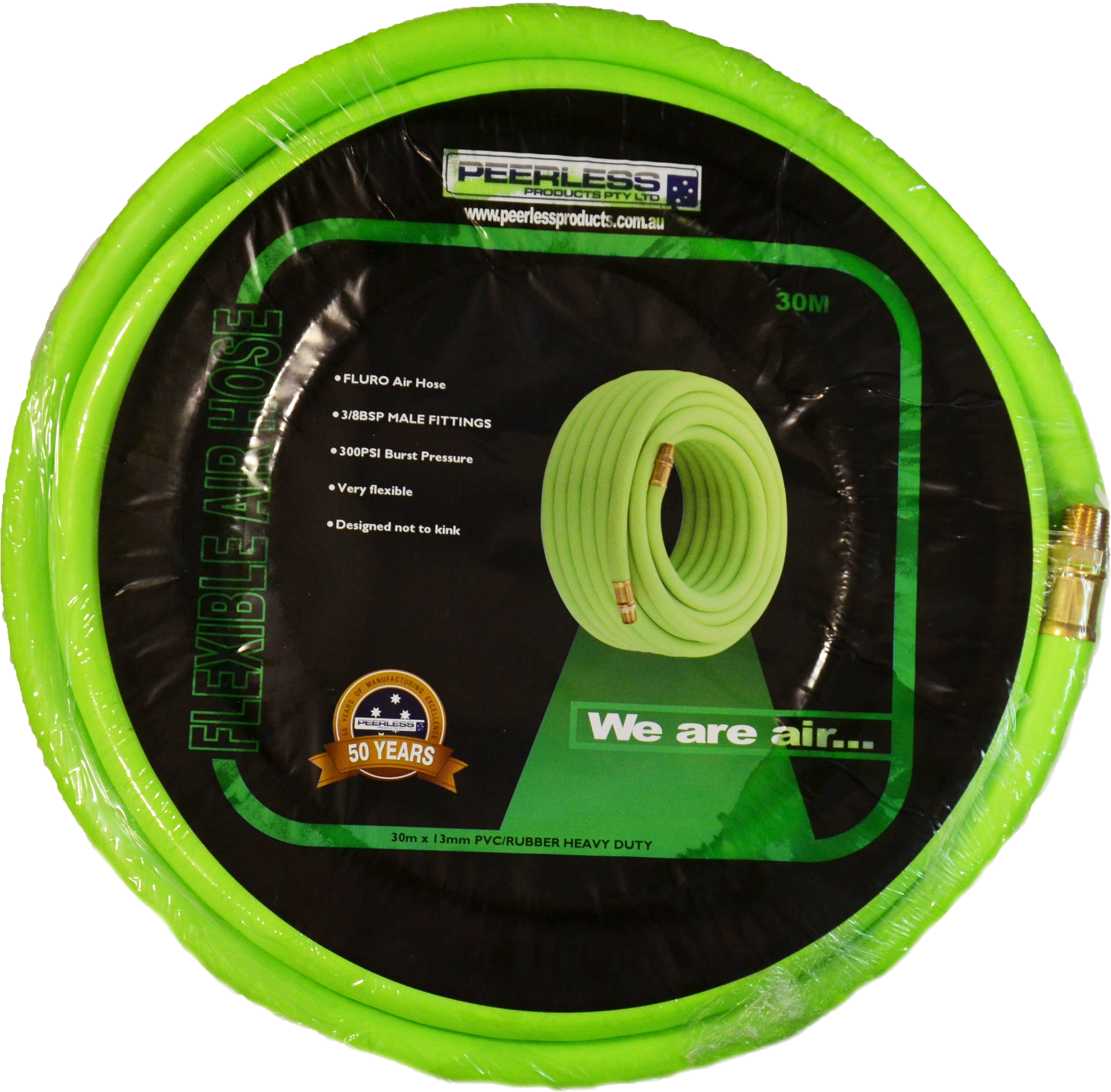 Industrial Green Flexible Air Hose: Rubber Coated PVC
The original Rubber coated PVC air line - 300PSI burst pressure - No memory kink - High visibility - Very flexible and soft
Dealer price
Retail
Retail
Tax included.
Product description
Technical Specifications
Spare parts
From the launch of the Peerless Products "Green Air Hose" we have had great success with it, as its very flexible and soft to touch. This makes working with this particular air line very easy compared to others on the market.
PVC air hoses have tendency to kink like your garden hose. Once they kink they have a memory and kink in the same spot without failure.
This air hose is "Rubber coated PVC", with the latest technology to not have any kink memory! Along with being rubber coated, this assists in the life of the air hose, as most standard PVC air hoses after time crack and absorb moisture or other contaminants.
Features:
- Grease, oil and abrasion resistant
- High visibility
- Designed with latest technology not to kink
- Handles up to 300PSI working pressure
- Extremely flexible blend of rubber and PVC
 Reliable Protection
With up to 5 years warranty for eligible products.
 Proudly Australian
Manufactured and tested in Bendigo, Victoria.
 Unmatched quality
Compressors that are built to last with our expertise.
 Dedicated support
Easy access to our team of technical support experts.