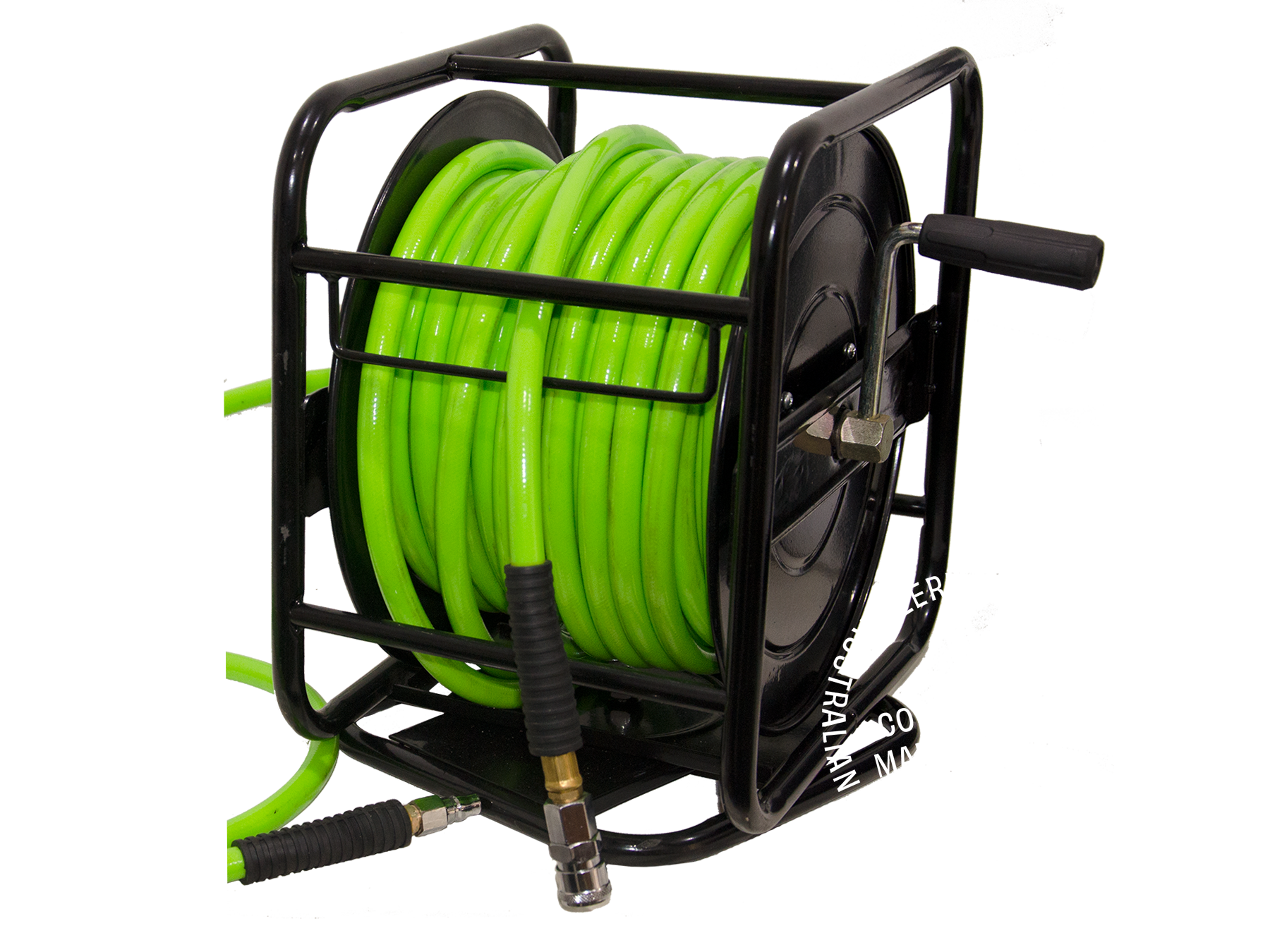 30M Retractable Hand Crank Hose Reel with Air Hose: Metal Case
Dealer price
Retail
Retail
Tax included.
Product description
Technical Specifications
Spare parts
Made for the trade/service industry this is the most heavy duty retractable air hose on the market, full metal casing, fully adjustable swivel 360 degrees.
Perfect for any work site or work shop!
If you burst or rupture the air line you can simply extract the hose, disconnect and then reconnect a new air line, this is not a throw away hose reel!
High quality PVC air hose

Rotatable and non-slip crank handle built to last

Nitto style fittings - ready to go!

Bottom mounting bracket

360° pivot ability
Grease, oil and abrasion resistant
High visibility
CODE
STYLE
LENGTH
HOSE
DIAMETER
THREAD BSP
DIMENSION
(L x W x H)
00447
METAL CASE
HAND CRANK
30M
PVC
10MM
1/4"
340 x 270 x 350MM
 Reliable Protection
With up to 5 years warranty for eligible products.
 Proudly Australian
Manufactured and tested in Bendigo, Victoria.
 Unmatched quality
Compressors that are built to last with our expertise.
 Dedicated support
Easy access to our team of technical support experts.