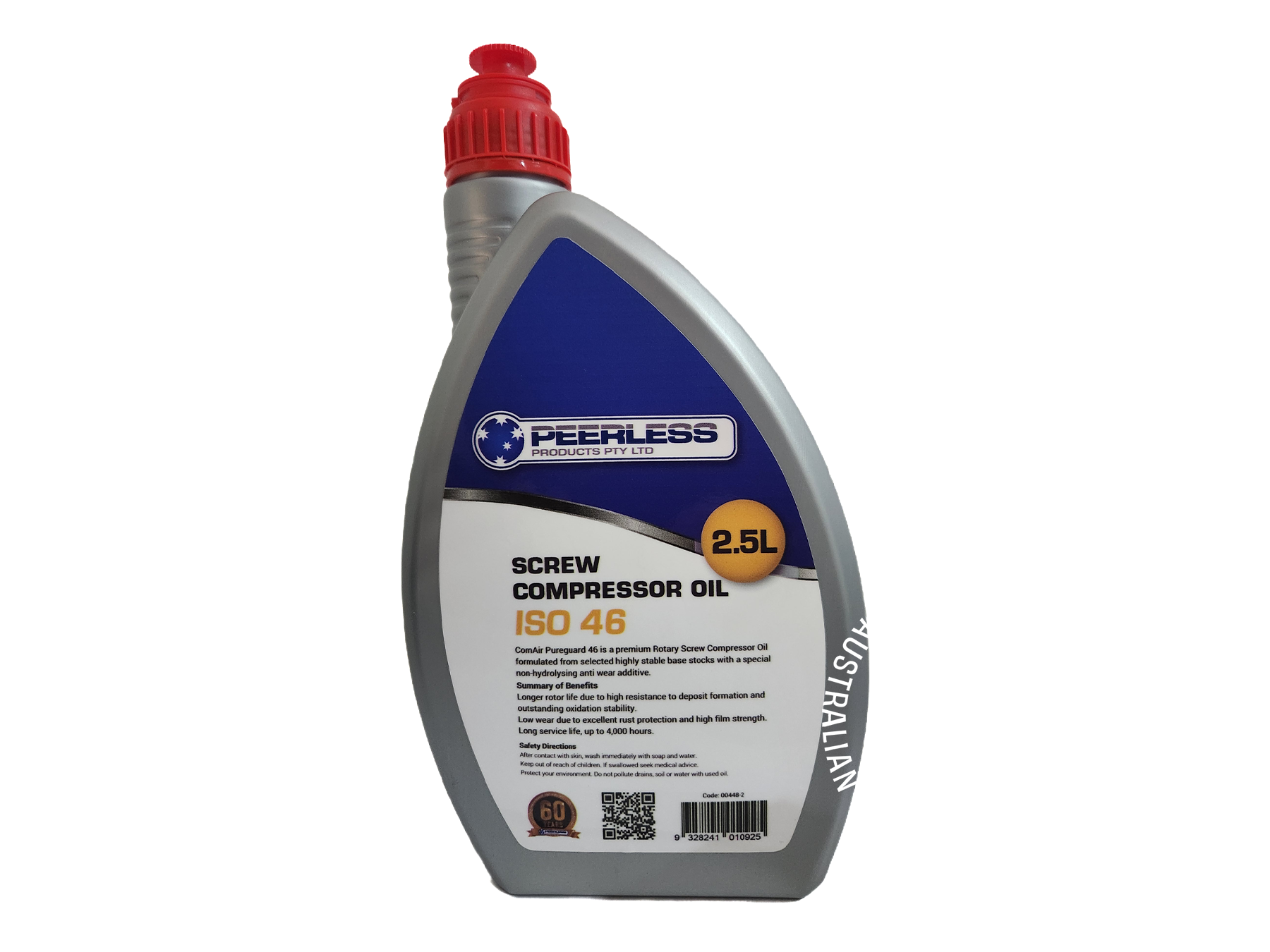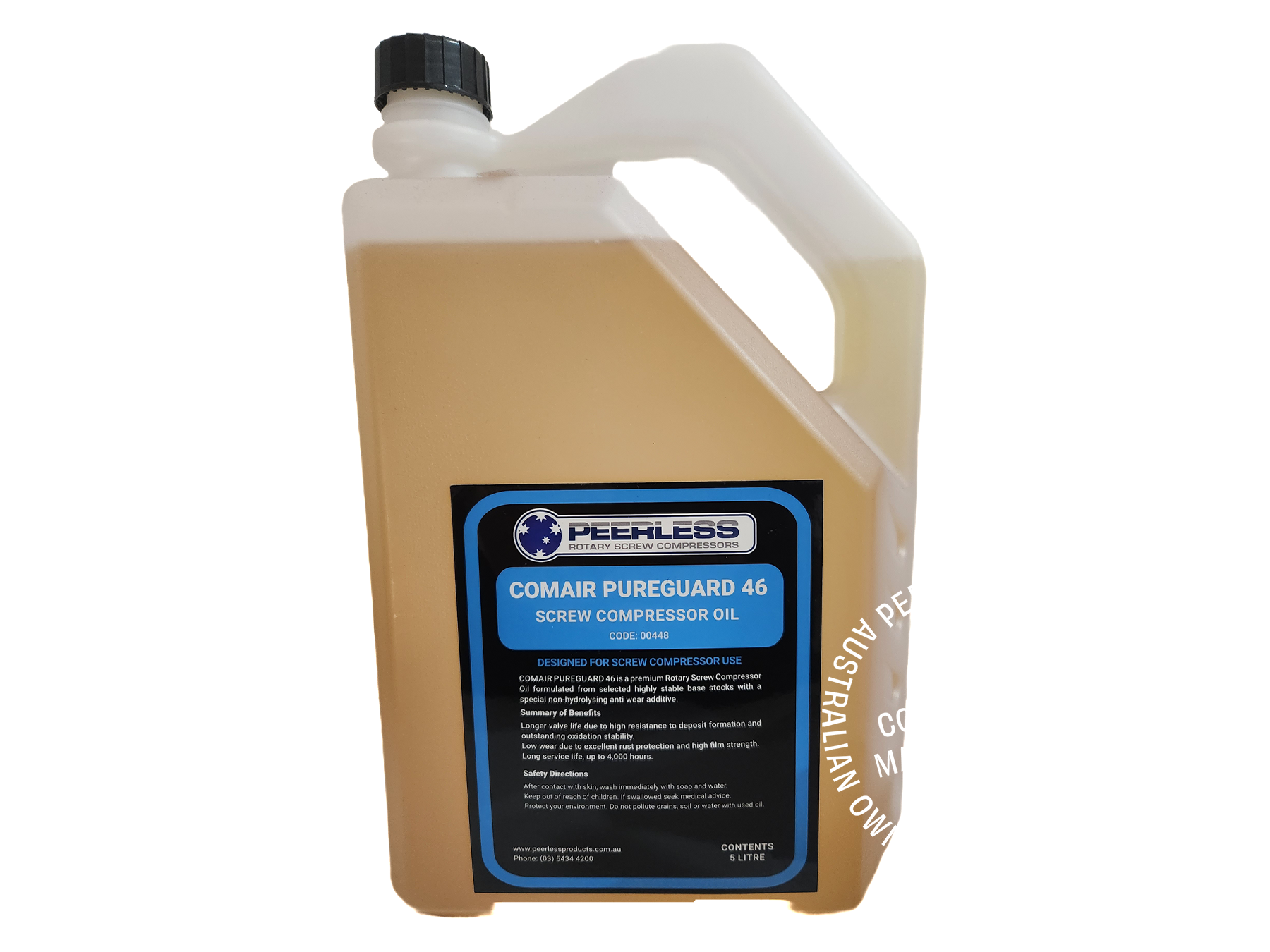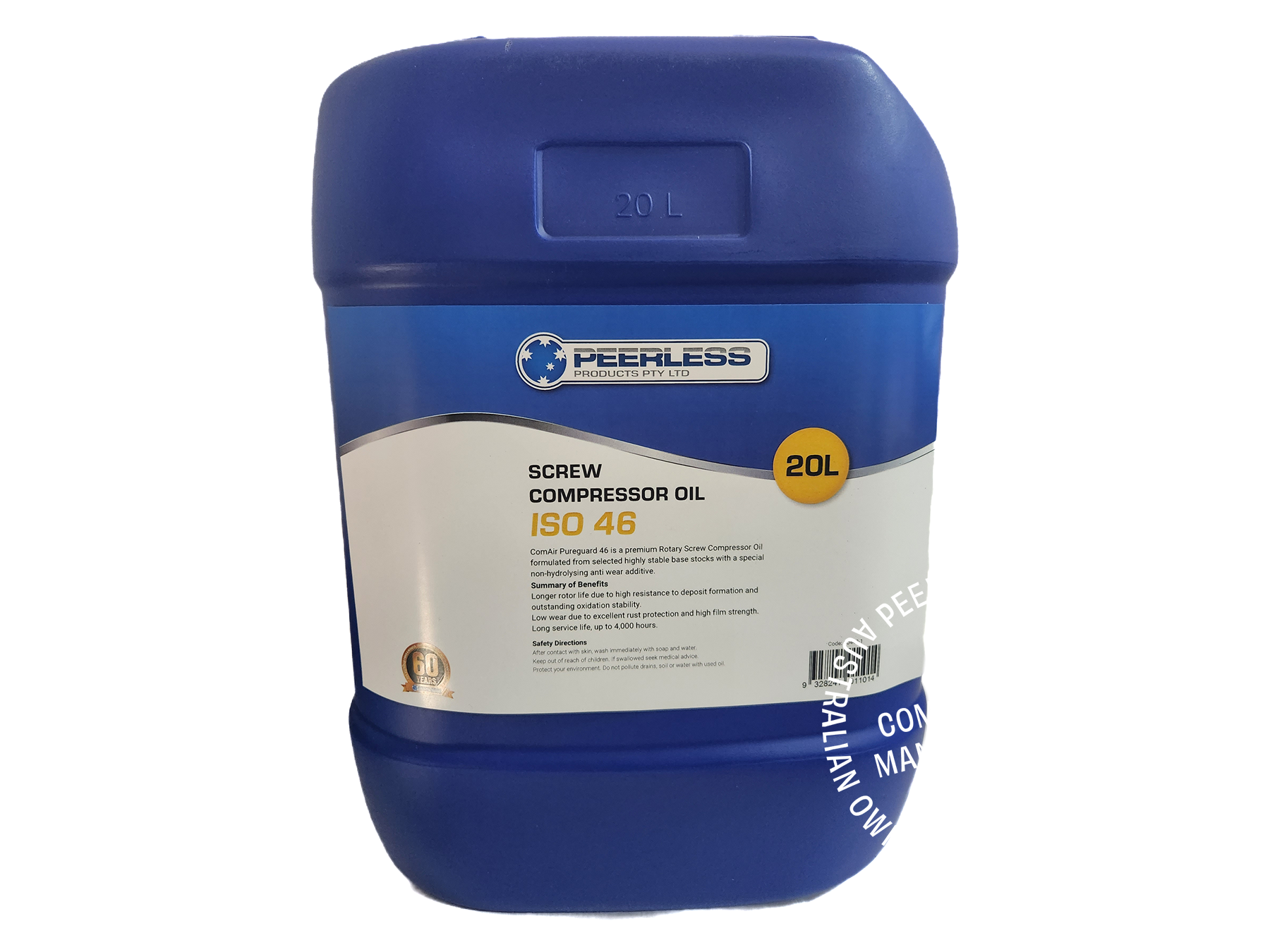 Semi Synthetic Compressor Oil 2.5L/5L/20L: ISO 46 - for Rotary Screw Air Compressor
Dealer price
Retail
Retail
Tax included.
Product description
Technical Specifications
Spare parts
Comair Pureguard 46 is a premium Rotary Screw Compressor Oil formulated from selected highly stable base stocks with a special non-hydrolysing anti wear additive.
Summary of benefits
Longer rotor life due to hig resistance to deposit formation and outstanding oxidation stability.
Low wear due to excellent rust protection and high film strength.
Long service life, up to 4000 hours.
 Reliable Protection
With up to 5 years warranty for eligible products.
 Proudly Australian
Manufactured and tested in Bendigo, Victoria.
 Unmatched quality
Compressors that are built to last with our expertise.
 Dedicated support
Easy access to our team of technical support experts.