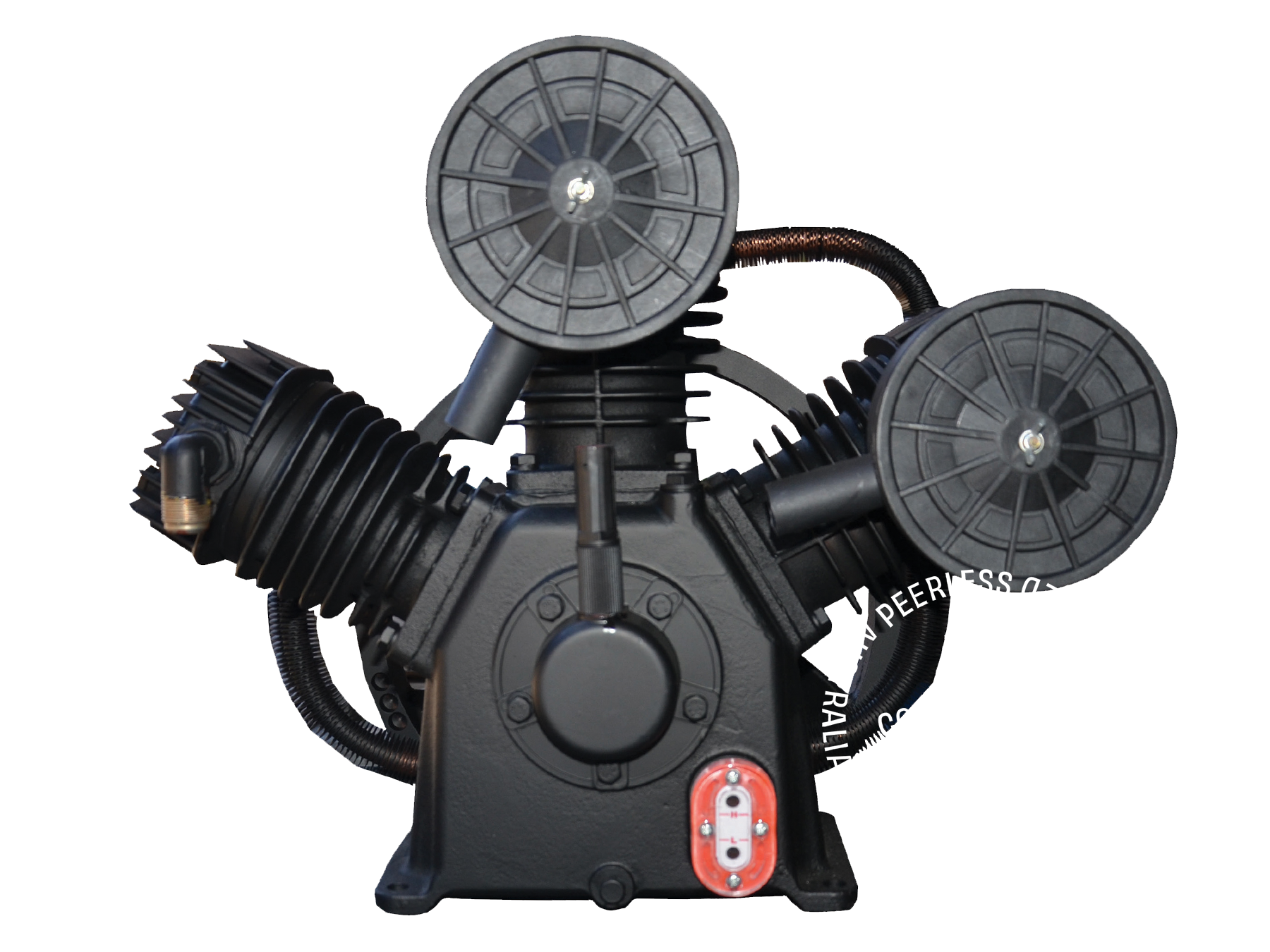 W90II Pump: Two Stage High Pressure - for PHP30, PHP35 Air Compressor
Dealer price
Retail
Retail
Tax included.
Product description
Technical Specifications
Spare parts
The W90II Pump: Triple Cylinder high pressure pump is supplied with pre-filled oil, air filters, and pulley, for optimal performance. Quality is assured thanks to ex-factory testing. It is designed to be reliable and durable, thanks to its high-grade materials and superior craftsmanship. The W90II Pump: Triple Cylinder will offer long-lasting, cost-effective performance.
Being a high pressure, two stage pump, its capable of delivering high pressure without losing air flow performance. Two stage means that the pump has two low pressure cylinder heads pumping compressed air into the high pressure cylinder head. The high pressure cylinder then compresses the air once again. This then makes working pressures of up to 150-175PSI, delivering an impressive air flow range from 620-720 litres of air per minute. Making this the perfect air compressor to do truck tyre inflation with ease.
Commonly fitted to our following air compressor models
Peerless PHP30 models - 3 phase / Petrol / Diesel

The W90II features a full cast iron barrel and sump with an aluminium head to allow heat transfer out of the pump. The reed valves are made of high quality stainless steel to ensure longevity. On the back of the pump we have an oversized flywheel which provides greater airflow over the pump, compared to others on the market, cooling the entire piston barrel. 
We carry a complete range of spare parts so you have piece of mind when investing in this equipment. 
How to identify an W90II

3 cylinders with 2 air intakes only

4 Head bolts
Oblong oil sight glass
Dealer price
Retail
Retail
Top End of Pump W90II
Internal Components of Pump W90II
External / Body Components of Pump W90II
---
 Reliable Protection
With up to 5 years warranty for eligible products.
 Proudly Australian
Manufactured and tested in Bendigo, Victoria.
 Unmatched quality
Compressors that are built to last with our expertise.
 Dedicated support
Easy access to our team of technical support experts.