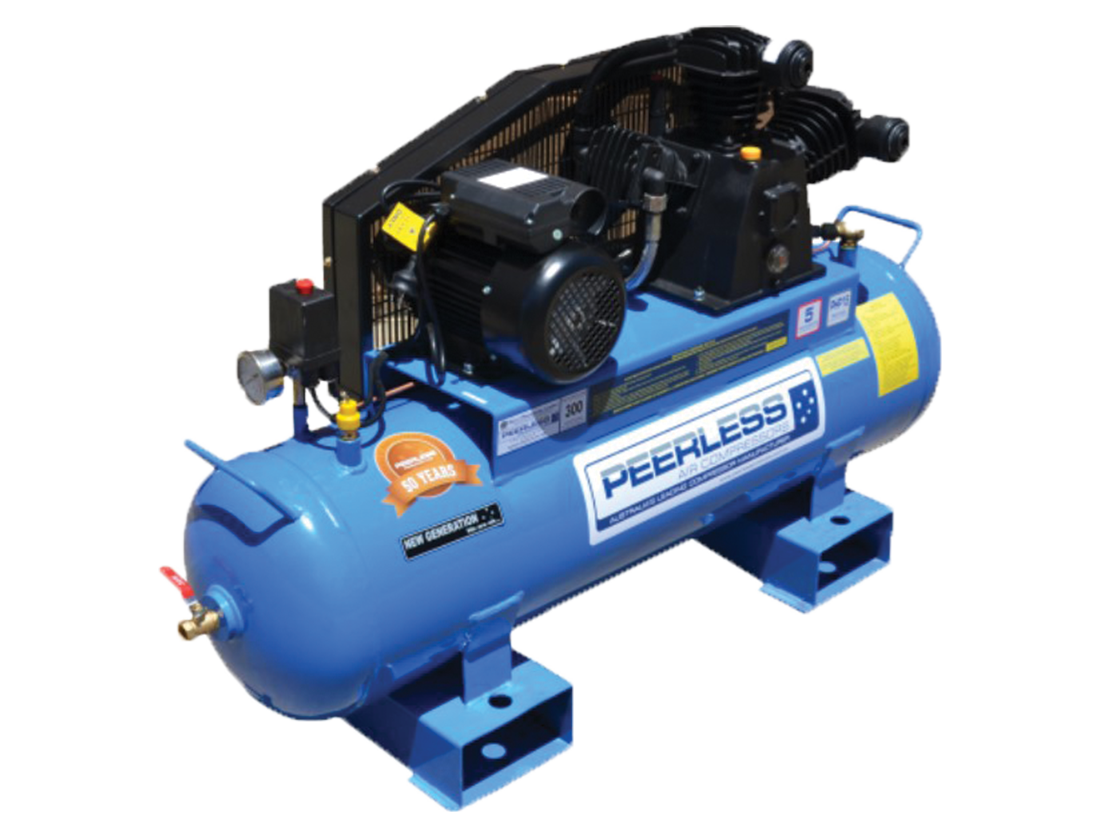 Peerless PHP15 Truckies Series
PHP15 Three Phase Air Compressor: Belt Drive, 4HP, 300LPM - for High Pressure
Truckie's mate: 300L/min free air at high pressure. Peerless cast iron pump, 5-year warranty. Impressive performance with reliability.
Dealer price
Retail
Retail
Tax included.
Power at a Glance
Free air delivery

Litres of air per minute

300LPM @ 100PSI

Motor

4HP 3 Phase

High Pressure

Pounds per square inch

Max 175 PSI
See all the specs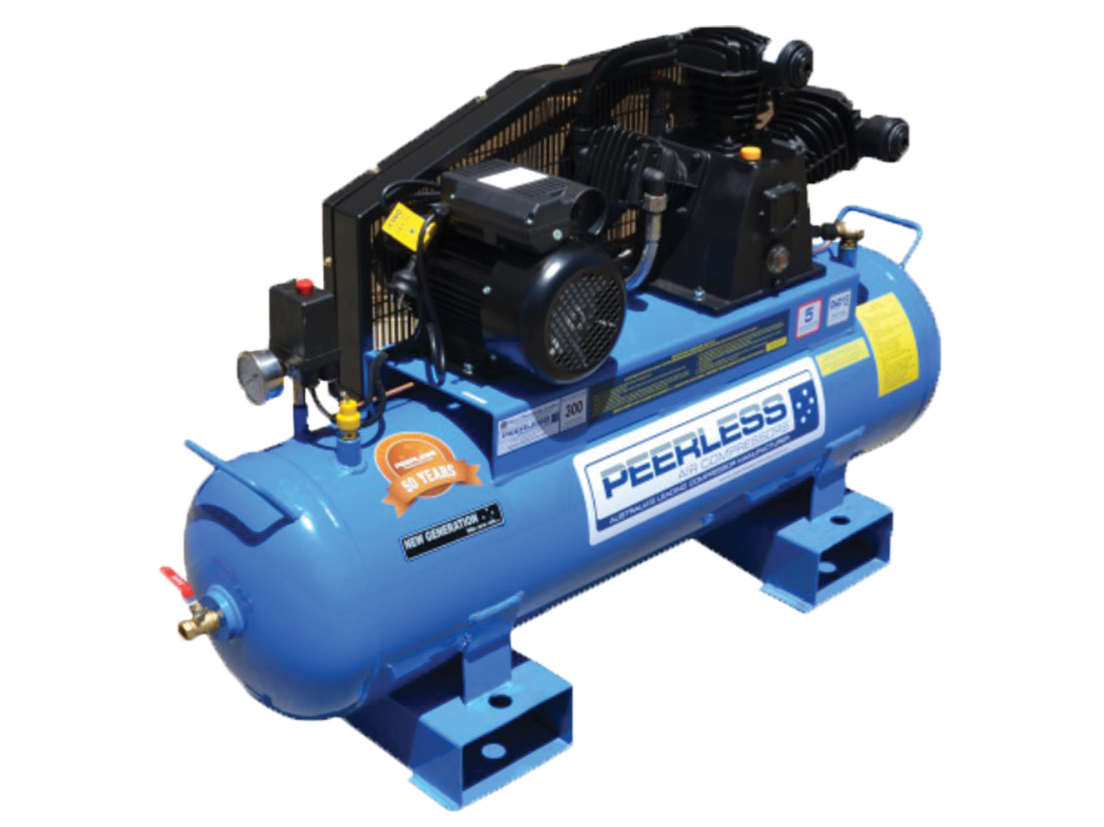 Truckie's mate - Unbeaten performance.

Power friendly.
Smart Start Filter - U.S.A made to reduce start up AMPs by up to 40%.

Truckies Mate.
High pressure operation for truck tyre inflation. 2 Stage compressor pump.

Seal of approval.
Australian GEMS approved three phase motor.
Product description
Technical Specifications
Spare parts
The PHP15 3 phase has been designed and manufactured to give you the opportunity of using three phase power. Therefore making it more economical to run and alleviates the chances of motor failure.
The PHP15 is a 3.5HP two stage high pressure compressor is capable of truck tyre inflation with ease. These machines are fantastic for applications where large volumes of air where high pressure is required.
Fitted with a high pressure water trap regulator, means you can set your air tool pressure to 90PSI without over pressuring and damaging your tools. Main tank outlet also on this model means you can use mains pressure for higher pressure applications like truck tyre inflation. Built to last with solid puncture proof wheels, solid metal belt guard, adjustable handle on the portable unit makes it for easy storage for tight spots. Smart start intake filters fitted (USA Made) assists in reducing AMP's draw for single phase power. These filters will suck in the air when the pump is at or close to full RPM, reducing electrical load onto the motor. This is critical feature for voltage fluctuations we face here in Australia.

Having one of the largest warranties on the market, 5 Year Pump and 1 Year Motor Warranty this puts your mind at rest when investing in a quality product. 
We set the manufacturing operating pressure of this unit with a 120PSI cut-in to a 140PSI cut-out.

The 2065T Pump is capable of a maximum pressure of 175PSI. When adjusting any settings outside the manufacturing standards set by Peerless Products you must consult a Peerless Products technician on 03 5434 4200.
The advantages of a two stage compressor is that you do not lose volume of air at higher pressure. The air temperature is some 40% cooler than the standard type of air compressor therefore producing less condensation. These models come with all the standard features as the P17 and P14.
Performance of all our belt driven air compressors are to AS4637.

For over 60 years Peerless Products has been delivering and exceeding the needs of industry. Ask us about your requirements.
Code
Model
Pump Displacement (CFM)
Free Air Delivery (LPM)
Max PSI
Motor HP
Warranty
Pump
Warranty
Motor
Tank Capacity (L)
Pump up
time to 100PSI
Dimensions (mm)
Weight (kg)
00125
PHP15
15 CFM
300 LPM
175
4
5 Years
1 Year
110L
2.30 - 2.35 Min
1090Lx450Wx890H
130kg
Technical Data
Cooling
method
Pump type
Cylinders
Pump head
tension
Oil capacity
Pump RPM
Outlet thread
Electricity
Amps draw
Air cooled
2065T 2 Stage
3
12 FT LB
16.27NM
1.375L
1132
1/4" BSP & 1/2" BSP
415V
5.1
Dealer price
Retail
Retail
Top End of Pump 2065T
Dealer price
Retail
Retail
Dealer price
Retail
Retail
Dealer price
Retail
Retail
Internal Components of Pump 2065T
External / Body Components of 2065T
---
Dealer price
Retail
Retail
---
Peerless PHP15 Truckies Series
Dealer price
Retail
Retail
Truckie's mate: 300L/min free air at high pressure. Peerless cast iron pump, 5-year warranty. Impressive performance with reliability.
Additional Components of PHP15 Three Phase
---
 Reliable Protection
With up to 5 years warranty for eligible products.
 Proudly Australian
Manufactured and tested in Bendigo, Victoria.
 Unmatched quality
Compressors that are built to last with our expertise.
 Dedicated support
Easy access to our team of technical support experts.